Welcome to the website of Elton Mugomo. Here you can find his latest paintings and art. Just contact Elton to get one of his famous paintings for your house.
---
Paintings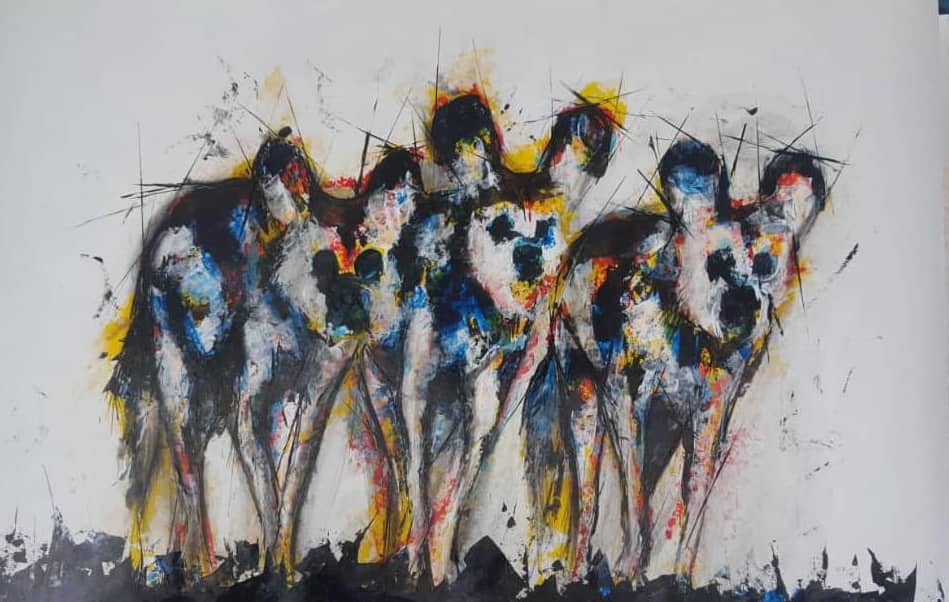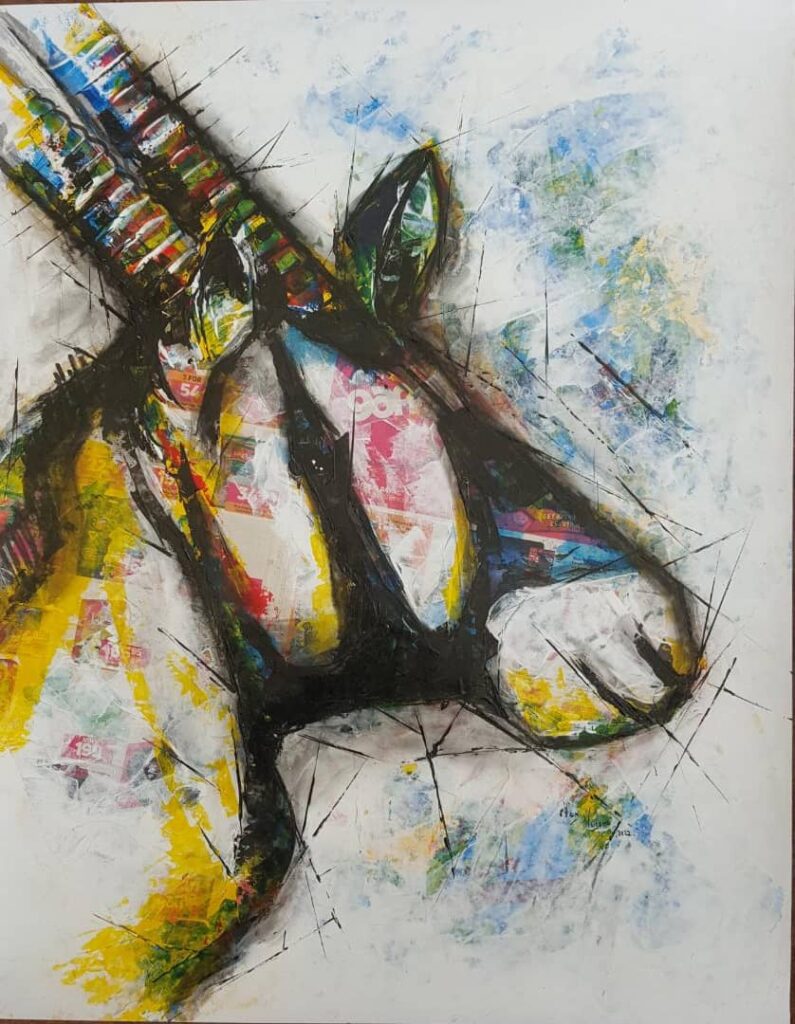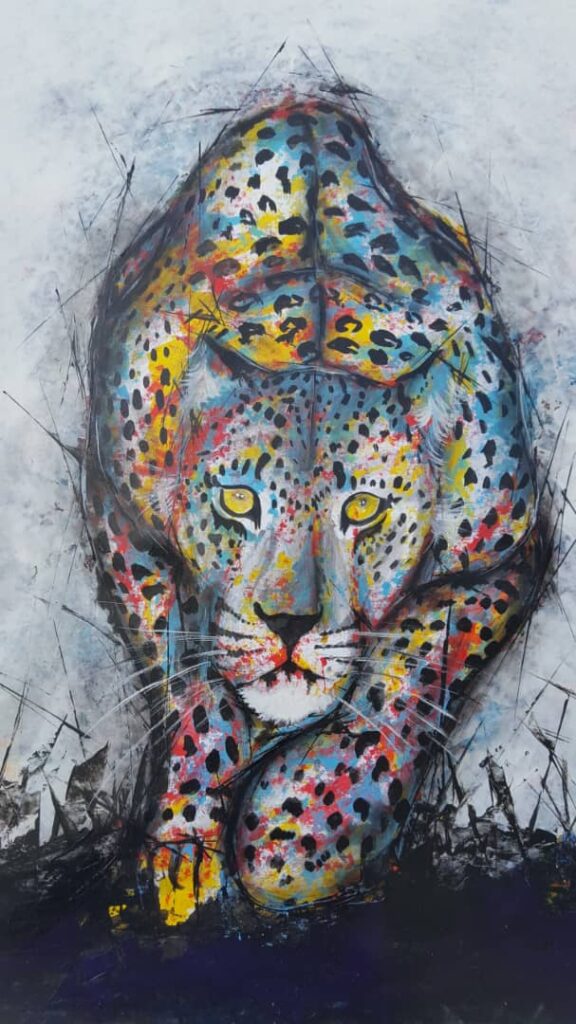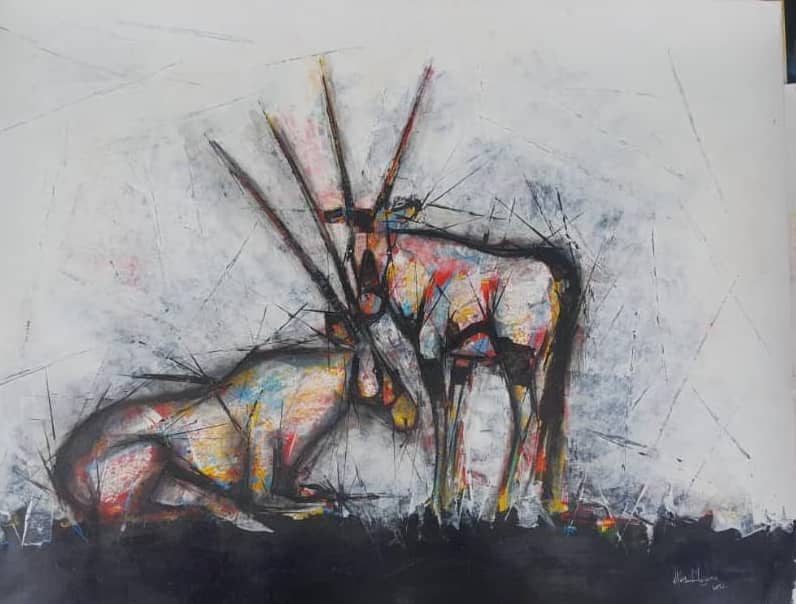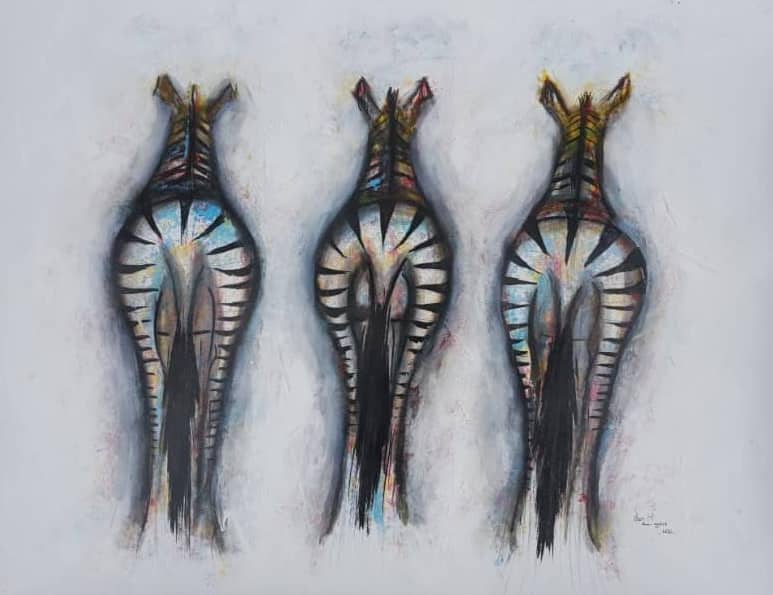 ---


The Artist
Elton Mugomo was born in Zimbabwe. He is the oldest of 5 children. Parts of his childhood were spent in Botswana, but he decided to settle and start a family in Namibia.
During his teenage years, Elton and his friends had competitions building mud sculptures, next to the river, all in an attempt to win a girl's heart. This is where he was inspired to become a painter and a sculpture; where his passion for art was born. He is drawn mostly to wildlife, as he finds it peaceful and raw at the same time, a reflection of Africa!
He uses a delicate touch of collage, ink, and acrylic to mirror an accurate and peaceful thought of the wild. His explosive use of colors portrays the diverse nature and the wild animals in their untamed natural environment.
His painting titles rever to human emotion and psychology – to daily living!
2011 – First Exhibition of Prints at Namibian Art And Jewelry
2012 – Second Solo Exhibition at Art Stop Gallery
2013 – A duo Exhibition titled, Township in Acrylic at Art Stop
2015 – Combined Exhibition at Cosdef Arts and Craft Centre
2015 – Combined Exhibition at the Fine Art Gallery Swakopmund
2016 – "Life in Black and White" House of Arts Windhoek
Elton brings the wild, the tranquility, and the importance of wildlife to people in an orthodox way of painting!
You can find him in the Artist Arcade in Swakopmund, where he is displaying his paintings.
---
Contact
Did you fell in love with one of the paintings? Or are you interessted in any painting?
You can contact Elton easily by email, WhatsApp or mobile phone:
Elton Mugomo
mugomo.elton@gmail.com
phone: +264 81 250 6058
---
Shipping
Worldwide shipping can be arranged! Just contact Elton!